Today, more homeowners are eager to make better use of their outdoor space to enjoy stay-cations with family and spend time hosting get-togethers with friends. If you're a pool owner with a patio that's in need of a facelift and some TLC, we're here to help. Here are a few key design elements of a high-quality pool patio to know about before getting started.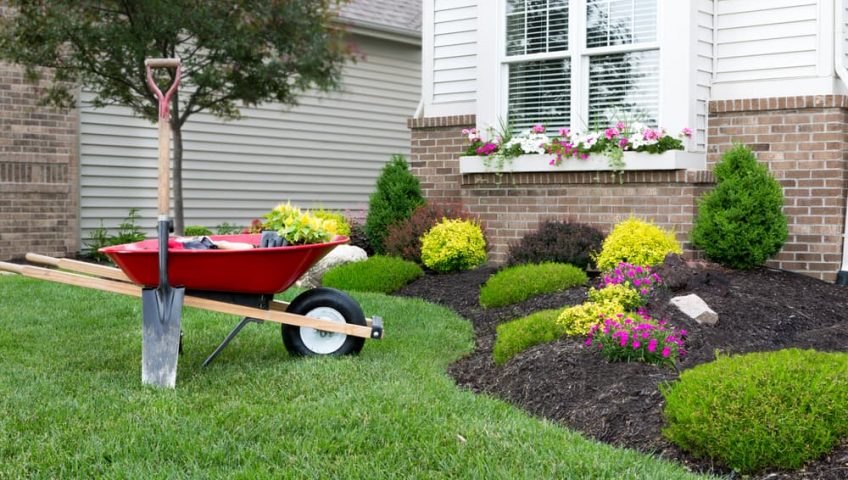 Spring is the best time to clean and spruce up your home. There's just something satisfying about getting outside to tidy up after the long and messy winter. That's why we always recommend starting your landscaping in spring so you can have it all ready to make the most of the summer weather. Here's how to kick start your outdoor spring cleaning this year.
Once the winter weather arrives, many homeowners tend to place their outdoor planning and projects on the backburner. But the reality is, winter is the best time to start strategizing now while you have the downtime to do so. Plus, you'll have everything ready to go once the weather warms up so you can book your landscapers early before they book up for the high season. And of course, imagining how lush and inviting your ideal backyard will be once it's complete helps keep your mind off of the current frigid winter weather. Here are a few good reasons to take advantage of your time now to plan your next outdoor project.
Are you worried about the condition of your walkway or driveway as the snow piles up? Whether you've just moved into a new home with interlock or had it installed in recent months, it's important to understand the effects winter weather has on your paving to minimize any dents, cracks, and uneven surfaces from emerging in the spring. Learn more below about what to anticipate and how to best protect your paving during the winter season.
Looking forward to giving your landscaping a fresh new look this spring? If you've been daydreaming about your future landscaping project, look no further than Grow Green. Our team can help you plan your design and choose the right features to turn your dream landscaping project into a reality. From stone waterfalls to custom decking, lantern-lit pathways, and eye-catching fountain features, we can help you visualize, design, and implement every element to create a beautiful design you can enjoy for years. Here are a few of the many services that we can offer you.
Canadians know more than anyone that the combination of snow, ice, and salt can wreak havoc on any exterior surfaces over the winter. If you're considered about your newly installed driveway or walkway, you might be wondering how you can best protect it from getting damaged. We've got the low down on all the best ways to care for your interlock during the winter season so it can look just as great once the springtime finally arrives.