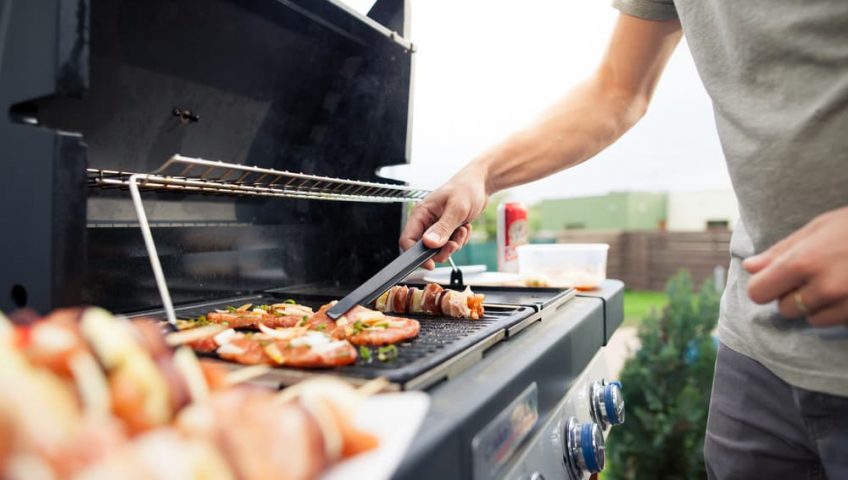 If you haven't taken advantage of your outdoor space this year, it could be a sign that it's time for a backyard facelift. Patchy grass, old pots, and overgrown garden beds are never an inviting look. But with the long winters and fleeting summers, why not put a little effort in so you can make the most of your private oasis in the mild weather? When you're ready to transform your outdoor area into something beautiful and useable, remember these top 5 backyard trends of 2019 to lend some notes of inspiration.
Minimal Maintenance
One of the biggest reasons why homeowners often choose to ignore and neglect their backyard is because there's barely enough time in the day to get through life, let alone get out the garden equipment. That's why low-maintenance designs are one of the biggest backyard trends of 2019. To spruce and simplify your garden space, focus on adding more perennials to the garden – they'll automatically bloom and resurface each year. Avoid any shrubs or trees that shed lots of leaves, seeds or fruit since they'll just create more mess. Add lots of hardscaping elements to your yard, such as retaining walls and stone features to minimize weeds. And you could even install an irrigation system, so you won't have to worry about watering.
Staycation Oasis
As more homeowners choose to stay closer to home for some R&R, they're finding ways to create their dream staycation spot right in their backyard. Forget about the long line ups and flights. Pool owners can embellish their poolscape with waterfalls and spillover spas. A fire feature and comfy lounge area can create the perfect spot to invite friends over to enjoy some beverages and fun. And thoughtful lighting features, like lanterns, bulbs, and rope lights can instantly transform a dull-looking area into a cozy and inviting space to enjoy summer nights lounging. The options are endless!
Focal Kitchen Station
Home chefs are choosing to enjoy more of the outdoors while preparing meals for their guests with an elaborate grill and kitchen setup in the backyard. Ample grill and counter space, a sink, and bar area make it convenient and fun to cook and mingle while enjoying the fresh air during the summer and fall seasons.
Home Grown Veggies
Do you dream of being able to grow some of your own food at home? Well, why not make it happen this year? This is one of the biggest trends of 2019 that shows no signs of slowing down. Miniature greenhouses, potted veggies, and built up garden beds are inspiring more homeowners to produce their own food without any added pesticides.
Wildflowers
Wildflower gardens offer a multitude of benefits. Aside from offering a dazzling array of colours to enjoy, they also smell amazing, they keep garden maintenance low and attract pollinators to help them flourish and survive.
Not sure what to do with your lifeless looking yard? Allow is to help at Grow Green. We specialize in landscaping and interlock. Our experienced and knowledgeable crew can assist you, from the design stage to the installation. Get in touch today!