Today, more homeowners are eager to make better use of their outdoor space to enjoy stay-cations with family and spend time hosting get-togethers with friends. If you're a pool owner with a patio that's in need of a facelift and some TLC, we're here to help. Here are a few key design elements of a high-quality pool patio to know about before getting started.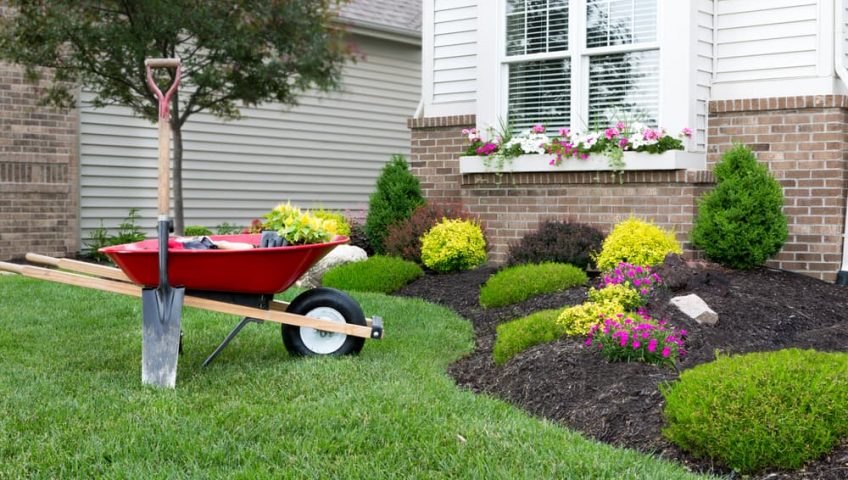 Spring is the best time to clean and spruce up your home. There's just something satisfying about getting outside to tidy up after the long and messy winter. That's why we always recommend starting your landscaping in spring so you can have it all ready to make the most of the summer weather. Here's how to kick start your outdoor spring cleaning this year.
Are you worried about the condition of your walkway or driveway as the snow piles up? Whether you've just moved into a new home with interlock or had it installed in recent months, it's important to understand the effects winter weather has on your paving to minimize any dents, cracks, and uneven surfaces from emerging in the spring. Learn more below about what to anticipate and how to best protect your paving during the winter season.
Canadians know more than anyone that the combination of snow, ice, and salt can wreak havoc on any exterior surfaces over the winter. If you're considered about your newly installed driveway or walkway, you might be wondering how you can best protect it from getting damaged. We've got the low down on all the best ways to care for your interlock during the winter season so it can look just as great once the springtime finally arrives.
With the festive season upon on us, it means decorations will be lighting homes all across the country. As the evenings grow dim, add some holiday cheer to your home while highlighting the best features of your exterior. If you're curious about how to use Christmas lights to really make the most of your landscape this year, here are a few simple tips to get your home looking festive and inviting this holiday season.
One of the best parts about the holiday season is seeing the dazzling and colourful decorations light up the dark and dull nights. And it's always fun to see people really get into the spirit of the season with elaborate and creative displays across their front yards. If you're eager to make your home stand out this season, here are four ways to create the best holiday yard in your neighbourhood.
Retaining walls serve an important purpose — they contain soil and prevent erosion while retaining the difference in the level ground. And, for some properties, they're installed to simply enhance the aesthetics of the exterior. Either way, performing some regular maintenance is always recommended to prevent any damage from occurring to the wall structure. To get yours ready for the winter, here are some tips for retaining wall upkeep for colder weather.
The snow, wind, and ice can cause some serious damage to the outside of your home – especially during our long Canadian winters. Taking time to get it ready and prepared is essential to avoid dealing with any damage and repairs come spring. When it's time to address that outdoor to-do list, here are some final steps to prepare your home's exterior for winter.